It all starts with childhood fairy-tales and in the adulthood we believe in miracles. The world around us is changing and together with you we can change the world we are part of.  Althea's collections are changing and renewing weekly. The numbers of items in the collections for different markets are small.  As a woman you can be sure that a friend of yours will also find a new dress in althea's collection – but an entirely different one!  Already since 1995 althea's team designs  new garments, taking into consideration things that have been tested and have worked well in the past. We aim at being exciting and new, at the same time we believe in traditions, appreciate ageless femininity and value wearer-friendliness. We wish that together with us you are able to feel comfortable
and happy. Together with you we are on the way to a new and better world.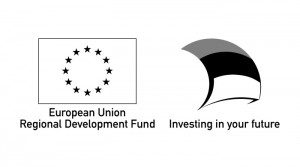 During the period 28.10.2014 to 30.04.2015 were eu regional development fund co-financing the project "trademark registration". The project received support from the innovation voucher eas support measure.
OY BEUNOCK AB
Showroom / Arabianranta
Hämeentie 155 katutaso
00560 Helsinki
Satu Oksa
+358505425524
satu.oksa@beunock.fi
Jean Borgström
+358505544566
jean.borgstrom@beunock.fi